Callaway Apex 21 Pro has a smaller and more compact head than the Apex 21 model. This lets you shape your shots and have more control over the ball's curve. Apex 21 hybrids are equipped with Callaway's patented Jailbreak technology, which has two rods behind the face to make it stronger and able to flex to produce more speed, even on poorer connections. The two Jailbreak rods are strategically placed to support the places golfers most often miss-hit their hybrids, so even hits outside the sweet spot deliver great distance. The club face is designed using artificial intelligence and this allows the contact to feel soft while still delivering the ball speed needed for long shots.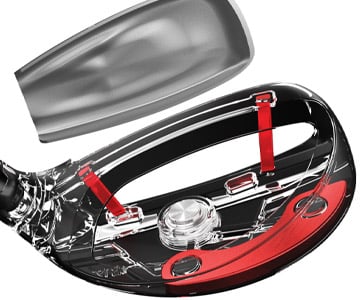 Jailbreak AI Velocity Blades, Jailbreak means that two rods on the inside of the head stabilise and hold together the crown and sole to isolate the energy transfer throughout the whole club face, and thereby generate greater ball speed during both good and poorer contact.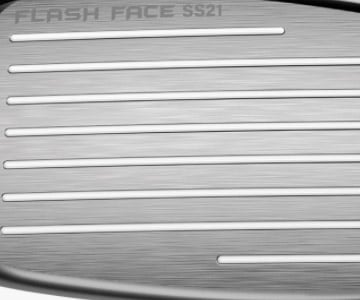 Flash Face SS21, The face is designed using artificial intelligence and is made from durable 455 steel. Produces high COR and effective results even on contacts outside the sweet spot.