In the Epic range, Epic Max is the model that has the widest appeal – it's a driver that can be used by almost any player and with the adjustable, 17-gramme weight on the track on the back of the head, you can easily calibrate the club to your optimal setting. A light carbon material in both the crown and sole allows weight to be saved from these areas and instead be placed where they increase forgiveness, so coupled with the head's draw tendency this becomes an easy-to-use model and a favourite from the tee for many players. Callaway's patented Jailbreak technology has now been developed into a Jailbreak Speed Frame, which is positioned behind the face to keep the crown and sole together, and isolates energy across the entire face while minimising club head rotation on your off-centre contacts. With an AI-designed face in durable titanium, ball speed can be maintained even on contacts outside the sweet spot ensuring even those shots generate good distance. This model comes with an adjustable adapter allowing you to change loft and the head angle as required.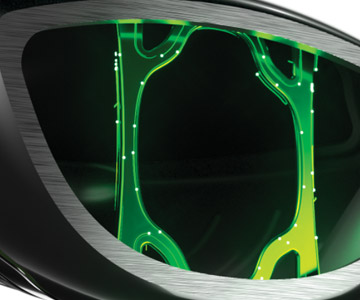 Jailbreak Speed Frame , A solid frame behind the face makes the head stiff in every direction, which leads to maximised energy transfer at impact so you can hit long and straight shots.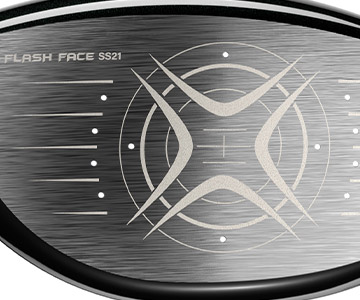 Flash Face SS21 , The face is designed using artificial intelligence and is made from durable titanium producing a high COR. Effective results even on contacts outside the sweet spot.
Triaxal Carbon , The super-light carbon fibre crown allows weight to be redistributed and placed low down and deep inside the head, which makes the driver forgiving. With the movable weight on the bottom of the head, you can adjust your ball flight and straighten out your misses.