Cobra King F9S combines low drag with a low centre of gravity which results in a fast and stable driver. Equipped with Speedback technology and aerodynamically shaped club head which gives low spin, reduces drag and increases the club's speed. The face uses E9 technology where the sweet spot is oval instead of round, which generates more speed outside the sweet spot. Dual Roll technology gives an optimal launch angle and spin on contacts above, or below, the centre of the face. The crown and sole have been equipped with 360 Aero technology where Aero Strips reduce drag on the downswing for maximum swing speed. Movable weights to adjust spin and adjustable hosel in eight different settings.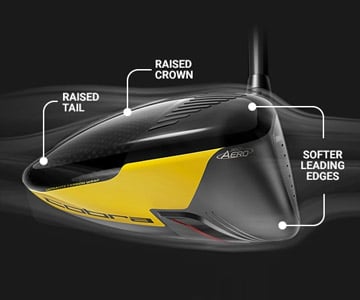 Speedback, the technology combines the advantages of an aerodynamically shaped club head with a low and deep centre of gravity, to deliver the ultimate formula for speed.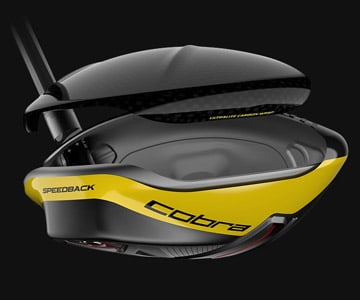 Ultra-light carbon fibre crown, with a twelve per cent larger carbon fibre face, ten grammes have been saved. The construction is stiffer thanks to the softer leading edges and new ridges which give the ball more speed.