Cobra considers the T-rail 2.0 their most easy to use model ever. All of the clubs are built as hollow hybrids with wide soles, an extremely low centre of gravity and flexible faces to maximise distance and forgiveness. Compared to its predecessor, T-rail 2.0 has been given a graphic facelift and split rails for more COR on thin shots. An E9 face gives high ball speed across the entire face so even off-centre shots fly a long way. Rails on the bottom let the sole glide quickly through the grass and maintain the speed through the shot for greater distance. This is a combo set which includes a 5-hybrid and five irons (6-Pw).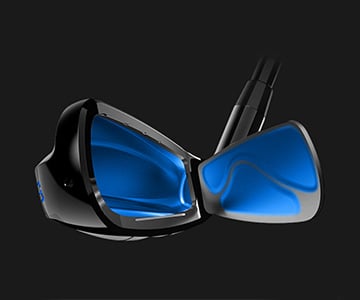 Forged E9 Face, The face has been made with the forged E9 face with variable thickness which gives you incredible distance, even on off-centre contact.
Hollow Body, All of the clubs in the set have been designed with a hollow construction to maximise ball speed and give you extra distance.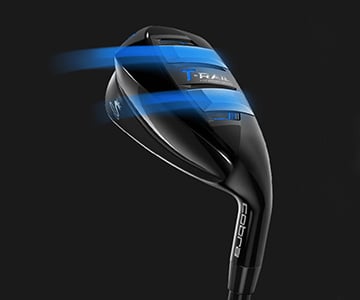 Baffler Rails, Feel completely reassured from the rough and other difficult lies. T-rail has been designed with rails under the sole which let the club glide effortlessly through the grass and allow you to get at the ball more easily.