The Mizuno JPX 921 Hot Metal Pro irons are a more compact design in the Hot Metal range with less offset. The set is made from chromium molybdenum steel (Chromoly 4140M) which is a very strong and flexible material that allows for a thin face. With the Coretech technology in the face, the steel is now thinner to create a hotter face that generates high ball speed. The seamless construction of the head means the edges around the face can have varying thicknesses to give a higher COR. Mizuno's Stability Frame technology with a frame behind the face which is open at the heel gives more stability and consistent ball flight. 3 Sound Ribs have been placed in the club head to control the vibrations at impact and create a soft feel. The matte Pearl Brush finish eliminates reflections at address.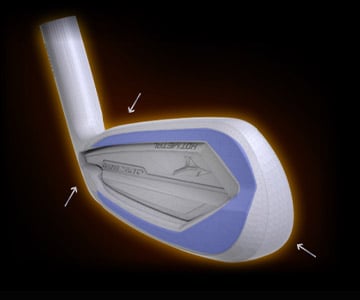 Stability Frame, Mizuno's Stability Frame technology is a frame behind the face which is open at the heel and has extra width at the toe for increased stability and more consistent ball flight.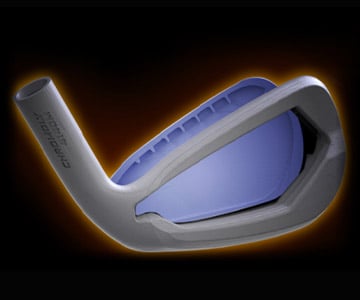 Seamless construction, With its seamless construction, the Core Tech face has been made even thinner than before. Along the middle of the entire face, it is now 0.2 millimetres thinner which increases your ball speed.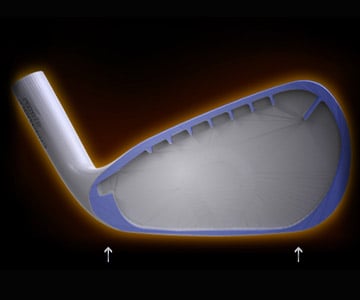 Variable sole, With a variable thickness around the club head and sole, the surface that flexes at impact has now been enlarged. This creates increased ball speed and a higher COR for longer shots than in Mizuno's previous models.