Odyssey Ten has drawn inspiration from several successful models and become the club of choice for many players on the professional tours. Compared to its predecessors, Odyssey's shape has now been updated, removing the cavities at the back near the putter's wings, making the club more forgiving and more elegant. Equipped with the proven White Hot face to get the classic Odyssey feel. The putter's Stroke Lab shaft is a mix of steel and graphite and helps you get the consistent contact needed to succeed on the greens.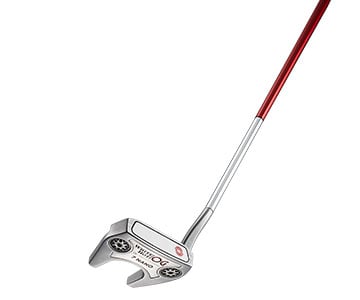 Stroke Lab, the shaft is 40 grammes lighter than a normal steel shaft through its innovative multi-material design which combines steel and graphite. The weight saved is moved to the head and the top of the grip. The combination of materials also make the shaft stiffer with a lower MOI for better control of the head. This increases stability, tempo and balance in your putting stroke.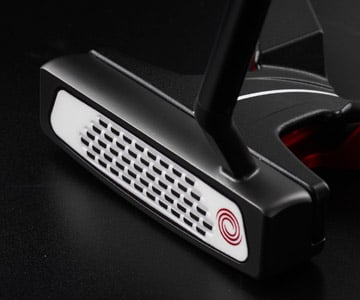 White Hot with microhinges, Odyssey's popular White Hot insert with its incredible feel and fantastic sound has now been combined with the microhinge technology. The face has tiny hinges that help the ball start its forward roll quickly. This creates more consistent precision and feel for distance.