A thinner and hotter face in C300 maraging steel, considerably more resistance to twisting and an adjustable hosel with eight positions distinguishes G L32 fairway clubs from their predecessors. The extra ball speed which the face's technology provides increases distance and, together with a lower face, produces both a higher launch angle and more forgiveness. The lighter overall weight makes it easier to swing the club with greater speed, which produces longer, straighter shots. Internal weighting helps straighten the shot and direct the ball towards the target. PING's proprietary premium graphite shaft ULT240 is standard throughout the G Le2 series and contributes to a reduced overall weight while they help to generate higher club speed and a higher launch angle. The Golf Pride Tour Velvet Garnet 360 grip is specially developed for women and is both softer and lighter with the highest quality rubber blend which ensures a solid, secure grip.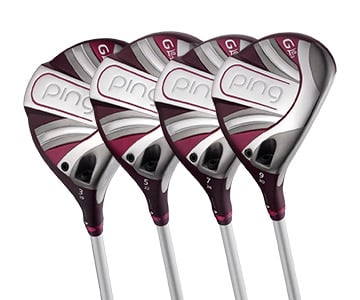 Hotter face, The C300 maraging steel that the face is made from is one of the world's strongest alloys and is usually used in the aerospace industry. This allows the face to be made incredibly thin for high ball speeds.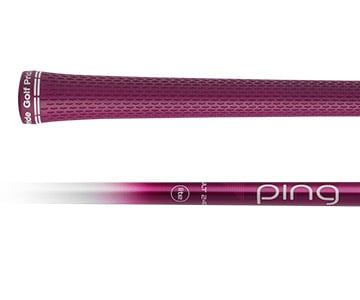 Lighter grip and shaft, The whole G Le2 series has been equipped with a lighter and super soft Golf Pride Tour Velvet 360 grip as well as Ping's proprietary and super-light premium graphite shaft ULT240 which helps you increase your swing speed.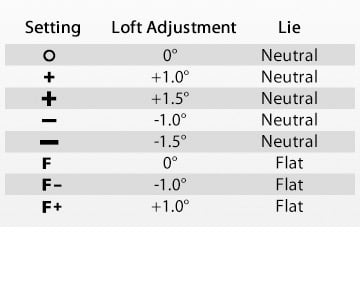 Trajectory Tuning 2.0, A new, light and aerodynamic hosel with eight positions which can adjust the ball flight by changing the loft (±1.5°).