The Ping G425 hybrid delivers long shots and predictable spin without compromising forgiveness. The Facewrap technology means that the thin face made from maraging steel continues into the crown and under the sole to produce a high COR for increased ball speed and a good launch angle. The face has a complex profile which means that on lower contacts, the club has around 2.5 degrees less loft. The reduced loft together with the Facewrap technology keeps the spin and ball speed consistent even on low contacts. In the sole of the head is a carefully placed tungsten weight which keeps the head stable through the contact and increases the club's forgiveness. On the crown are 3 sight dots which helps your aim when addressing the ball.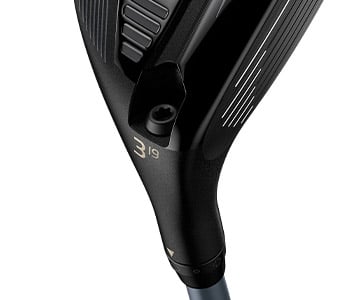 Modify trajectory, The club's aerodynamically shaped lightweight hosel is adjustable to eight different positions, which affects the trajectory by changing loft (+/- 1.5º) and lie. All so you can adjust it to your preferred settings.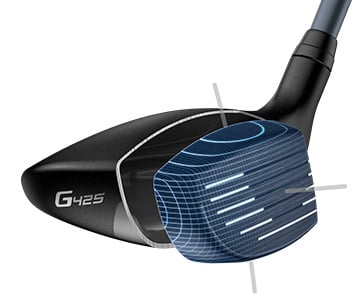 Facewrap technology, The face made from maraging steel stretches into the crown and under the sole. This results in increased COR which generates high ball speed over a large part of the face.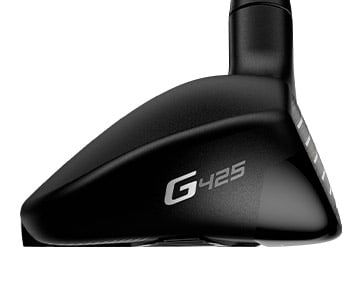 Consistent results , The complex construction on its face helps this club deliver consistent results. At the bottom of the face, the loft is reduced by around 2.5 degrees compared to the standard. This results in high ball speed and consistent spin, even when hitting the ball low on the face.