Scotty Cameron Phantom X 5 has a shape that's been proven on the tour and combines the best of the technology and design found in Futura and Phantom X. With a single-bend shaft, the putter is basically face balanced and a sightline on the topline makes it an outstanding replacement for the previous Phantom X 5 model. The new Phantom X 5 is a return to a more compact and solid configuration where the face/head is precision milled from 303 stainless steel and integrated with an aluminium sole plate and stainless steel sole weights.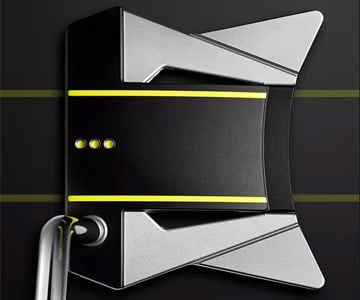 Alignment Inspired by the Tour, The Phantom X product range offers several different alignment options such as long sight lines or simple sight dots in neon yellow, either on the raised or recessed back section. The new models for 2021 come with two completely new alignment options. Phantom X 5 and 5.5 have a single, milled sight line on the topline and Phantom X 11 and 11.5 come with brushed and raised milling on the flange, as well as a single sight line in light grey. Each Phantom X putter is designed so you can aim with confidence.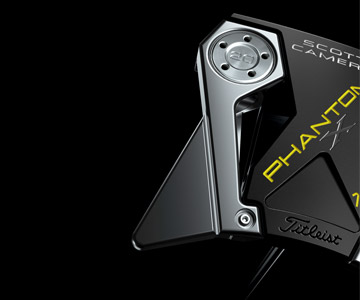 Hi-tech head, precision milled and multi-component based head in a compact design with stylish contours close to the ground which are attractively angled away from the player to instil confidence at address. Added to this are the aluminium and steel components which are perfectly matched for optimal form and weight distribution.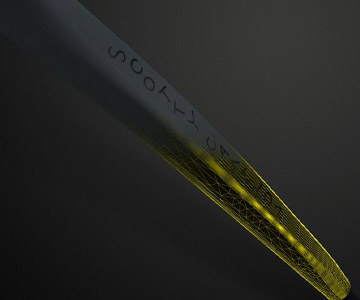 Pistolero Plus, a modified cement-grey Pistolero grip which is thicker and less tapered (for the lowest positioned hand) makes its debut with the launch of the Phantom X range. The grip combines the performance and feel of a Pistolero grip with a slightly more built-up feel more suitable for mallet putters.