Srixon ZX Utility has a smaller, more compact and more blade-like design than its predecessors but with the same powerful impact. ZX Utility mimics earlier models with its mix of forgiveness and distance. The club is forged from soft 1020 carbon steel with a hot face made from SUP10 steel to give a soft feel at impact. A tungsten weight in the toe on each club reduces twisting at the moment of impact for straight shots. The hollow construction together with the Mainframe technology produces increased ball speed, high launch angle and forgiveness. The Tour VT sole glides effortlessly through the grass for reduced resistance at impact.
Main frame, The turned frame on the back of the club has been carefully optimised to increase the COR across the entire face. This leads to high ball speed and produces long shots.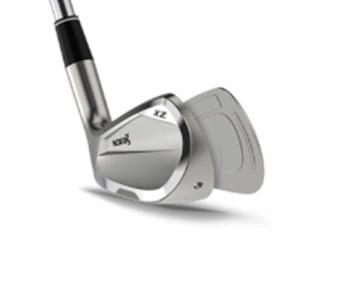 Multi-material construction, ZU Utility's multi-material construction results in an optimal combination. Tungsten in the toe on each club produces MOI at the moment of impact for straighter shots. SUP10 steel in the face increases ball speed. The rest of the club head is forged from 1020 carbon steel for a soft feel.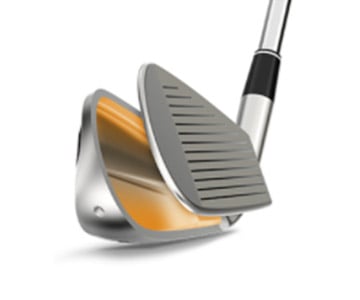 Hollow construction , The hollow construction increases the forgiving properties from the low centre of gravity. It also gives more distance, control, and a high ball flight from both the tee and the fairway.