In Srixon's ZX range, ZX 4 are the irons with the most game-improvement features. Using a multi-material construction, the head is made from soft 431 steel, which gives a lovely, soft contact, and the hot face has been forged from HT1770 steel which produces additional distance. With a tungsten weight in the toe on the long irons (4-7), the head remains stable at the moment of contact and can deliver straight shots. The turned frame on the back of the face is optimised to increase COR and produce distance in your shots. In the short irons (8-PW) the grooves are closer to each other and are deeper, which produces more spin and control when approaching the greens. The patented VT sole is V shaped and easily glides through the grass so you can maintain a high swing speed when you hit the ball. With its stylish appearance, the Srixon ZX 4 set is a great option for players who want clubs that look professional but give you full support and assistance with your iron shots. This set combines perfectly with the other ZX models when you go for a Custom Fitting.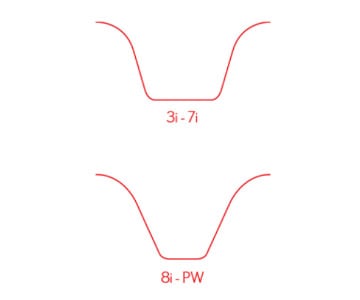 Progressive grooves, The grooves in the 8 iron and lower sit close together and are deep. This allows you to get lots of spin and control when approaching the green. On the longer irons, the grooves are positioned to give consistent spin.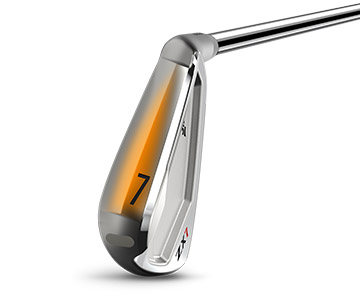 Tour VT sole, The patented VT sole from Srixon is V-shaped. The sole glides easily through the grass for optimal interaction with the ground. By gliding through the grass easily, the club loses minimal speed at impact to help give you consistent shots.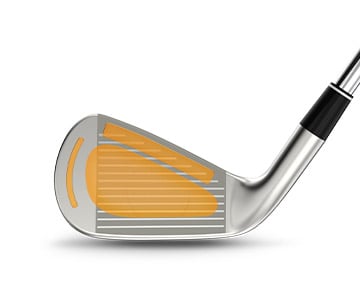 Main frame, The turned frame on the back of the club has been carefully optimised to increase the COR across the entire face. This leads to high ball speed and produces long shots.