Srixon ZX7 are forged from 1020 carbon steel to give a soft feel at impact. The tungsten weight in the toe of every club ensures the club head is stable at impact, generating straight shots. The frame around the back of the club head has been given extra material which gives the club forgiveness on poorer contacts. In the short irons the grooves are closer to each other and are deeper to give added spin and control when approaching the greens. The patented VT sole is V-shaped and easily glides through the grass so less speed is lost prior to impact.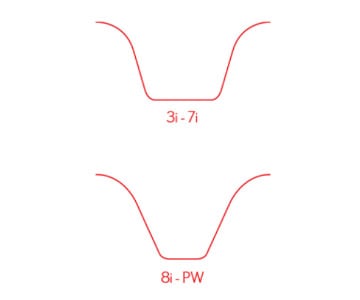 Progressive grooves, The grooves in the 8 iron and lower sit close together and are deep. This allows you to get lots of spin and control when approaching the green. On the longer irons, the grooves are positioned to give consistent spin.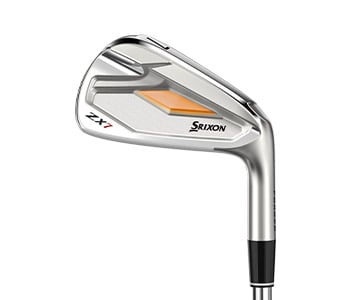 Tour Cavity, Extra material has been strategically placed around the back of the club and directly behind the face. This makes the club forgiving on off-centre shots.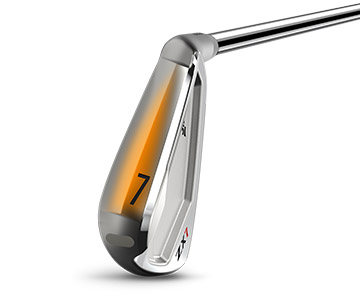 Tour VT sole, The patented VT sole from Srixon is V-shaped. The sole glides easily through the grass for optimal interaction with the ground. By gliding through the grass easily, the club loses minimal speed at impact to help give you consistent shots.