The Srixon ZX7 driver delivers long shots with its hot face. The driver offers forgiveness with its improved carbon crown in which weight has been moved lower and deeper in the club head. The Rebound Frame technology increases the COR across the entire face which results in high ball speed and long shots. ZX7 is built to generate less spin than the ZX5 driver and is aimed at players with a higher swing speed who like to shape the ball flight. Classic design. With two weights under the sole you can set the driver up for either Draw or Fade. You can adjust the loft +/- 1 degree as well as the lie angle.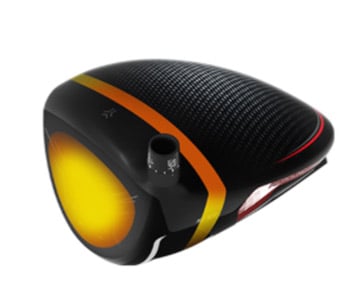 Rebound Frame technology, by switching between a flexible zone and a firm zone, you get increased ball speed from a larger part of the face. This is similar to the face operating as a trampoline with springs as legs.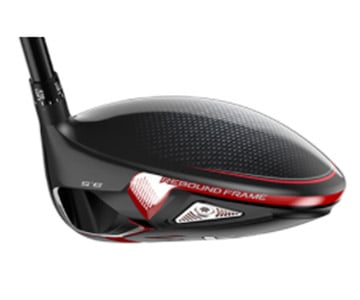 Carbon crown, has been made 15% bigger compared to previous models which makes the driver more forgiving by allowing the weight to be redistributed. Instead, the weight can be concentrated lower down and deeper within the club head to increase forgiveness.
Adjustability, You can adjust the loft and lie angle of the head to suit your swing. This allows the club to be tailored to your specific needs. All so you can get the maximum impact out of every shot.