TaylorMade Milled Grind Hi-Toe Big Foot is a lob wedge for your short approach shots. Its wide sole makes the club forgiving and allows it to bounce off the ground rather than digging into it. The club has grooves across the entire face, which helps you get consistent contact with the ball in deep rough and more spin on hits outside the sweet spot. With a thinner topline than its predecessor and a redistribution of weight, the club's centre of gravity has been placed higher up in the head so you get good support even on slight mishits, with precise ball flight and good feel. With the high toe you can open up the blade and hit your wedges with extra spin – its construction makes this wedge forgiving and you can count on it performing from any lie. The Raw Face technology means the face will eventually rust and it has been developed to preserve backspin throughout the lifespan of the wedge. The elegant copper mix on the club's outer layer gives it a stylish look.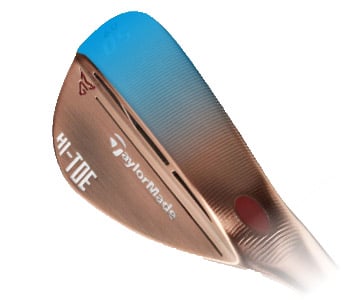 Milled Grind, TaylorMade Milled Grind sole ensures that every wedge performs consistently and easily glides through the course's many surfaces.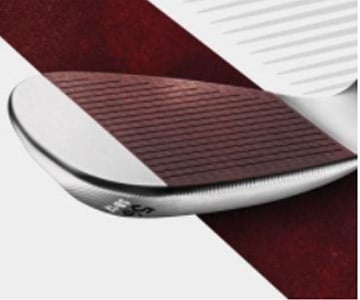 Raw Face Technology, The thin and deep grooves give you more back spin, greater precision and better feel. The face will rust over time and give a tour-inspired look.