TaylorMade Sim 2 Max has an updated build which gives added stability and a sole made entirely from carbon fibre to redistribute the weight. Equipped with the innovative Forged Ring construction which is made from durable aluminium and forms a frame around the carbon fibre sole. This means the weight can be placed in the club head where it makes the driver both stable and forgiving. The SIM Inertia Generator technology gives the sole an asymmetrical shape which lets the head cut through the air for great aerodynamics and high swing speed. The Speed Injected Twist Face technology is a twisted face with a layer of foam behind it, which delivers straight shots, even on off-centre contacts. Equipped with Thru-Slot Speed Pocket, which is a pocket placed right behind the face to maintain ball speed even on off-centre contacts. Adjustable adapter that lets you change loft and lie as required.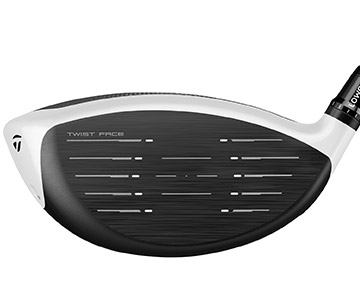 Speed Injected Twist Face, All SIM 2 driver heads have been individually calibrated and injected with foam to reach the maximum permitted COR threshold. The revolutionary twist face reduces side spin and produces straighter shots on contacts all over the face.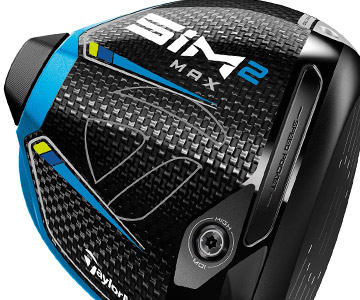 SIM Inertia Generator , The asymmetrical sole gives high head speed through improved aerodynamics for the head when it cuts through the air. By angling the sole, it naturally stays straight through the swing so the air can be channelled right past the sole. With the reduced drag, it's possible to achieve a higher head speed.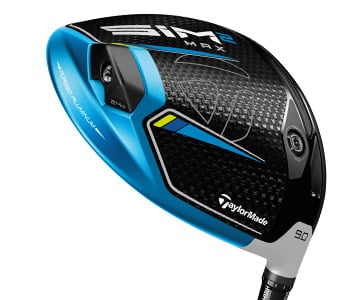 Forged Ring construction , With a precision-milled aluminium frame that goes around the back of the sole, the club head is kept stable while you swing. This durable frame has made it possible to produce the sole entirely from carbon fibre, redistributing weight and placing it against the outside edges of the head. This combination gives you a stable and forgiving driver.