TaylorMade Spider EX is a putter range developed with several hi-tech features, which collectively help you putt to the best of your ability. The club head is made from a multi-material construction. High-density tungsten in the rear weights ensure the centre of gravity is far towards the back, making it easier for you to find the right distance feel. A steel mix has been strategically cast on the frame at the holes and toe for optimal stability. The white face is made from urethane, which helps the ball to start rolling quickly and gives a soft feel at the moment of impact. Spider EX's well designed head, with soft lines and a rounded rear section makes it forgiving and instils confidence at address. Equipped with a TaylorMade Feel shaft which has a softer part at the base of the head for added feel.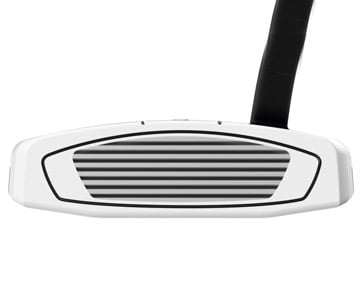 PURE ROLL 2-insert, Multi-material cast face in white TPU urethane with silver/aluminium ribs at 45° angles, giving better roll and feel.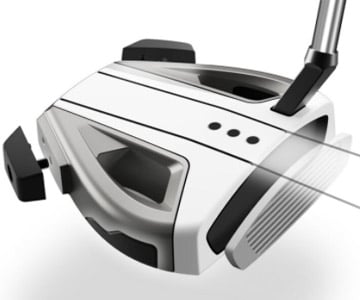 White True Path, White is the most reflective colour and allows the human eye to clearly see the line. The white design helps you aim better thanks to the face's front edge and by using the two lines/dots you can more easily address the ball.