Titleist T100 is a modern iron for the skilled golfer. T100 is used by more tour players than any other iron. Precision, control and feel are three words that summarise the advantages of these irons. Compared to their predecessors, the model has been fine-tuned based on feedback from Titleist's tour players. Among other improvements, they've produced a sole with variable bounce to make the club more versatile on all surfaces and in the various weather conditions you may encounter during a round. T100 has a thin topline and minimal offset, two properties that make it stylish and give a classic impression at address. Despite this, the clubs offer forgiveness with their strategically placed tungsten weights.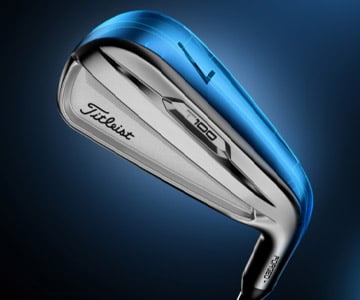 New sole with Tour shaping, By working with specific tour players that are the best at feeling that perfect contact with the ground at impact, Titleist engineers have been able to produce a new sole with variable bounce, which was validated with our best feel yet.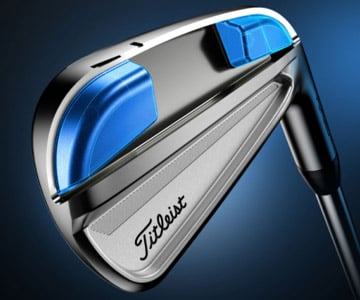 Tungsten for better performance, Higher density D18 tungsten weights and a 2,000°F brazing process, borrowed from space technology, have allowed Titleist to eliminate welding points and position the centre of gravity with even greater precision. T100 has a fully-forged construction, double cavity and delivers performance which builds on modern technology together with a solid, forged feel.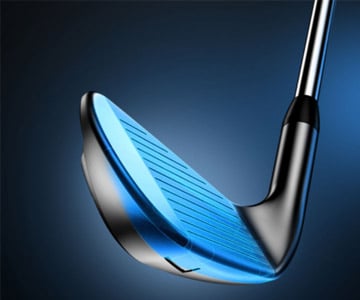 Finely tuned for a more consistent result, The new face on the T100 has a construction with a continuous shaft assembly, which gives a seamless fact and a more uniform leading edge. The faces on the 4 iron to the 7 iron have been redesigned to produce a little more spin and thereby greater control of the trajectory and a better stop. Every possibility of improving performance has been realised.