Wilson Staff CB irons are forged from 8620 carbon steel, giving you a soft feel at impact. Inspired by their predecessors the Staff V6, this set is developed to meet the high demands of Wilson's tour players. The set is a classic cavity back set and has Wilson's tri brace stabiliser technology in the cavity to give added ball speed, and good sound and feel at impact. With a 20-gramme tungsten weight in the toe from the 7 iron and up, you get a stable club head through the moment of impact for consistent shots. Wilson's impact mass area technology that sits behind the face, gives a solid feel and forgiveness with a concentrated weighting.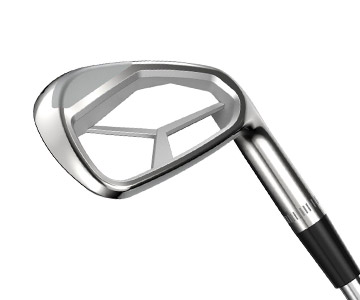 Tri-brace stabilizer , Wilson has added a strut that goes from the topline to the sole. This technology improves the sound and feel at impact. It also increases the energy transfer from the club head to the ball at impact to produce a high ball speed.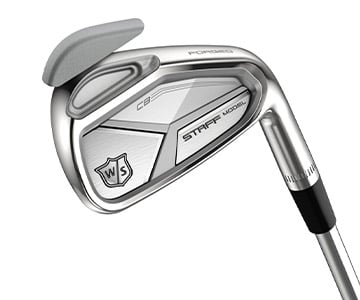 Tungsten weighting , With a 20 gramme tungsten weight in the toe of the longer irons, you get added stability at impact. This ensures the club does not rotate as easily at impact, helping you get a more consistent ball flight.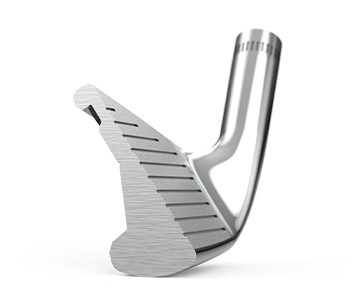 Forged from carbon steel , By forging the clubs in 8620 carbon steel, which is a soft but durable steel, you get optimal feel at impact. The steel gives good feedback at impact but most of all is soft on clean connections for a good feel.